SimplyCow - animal recording doesn't get any easier
Your herd. Simply smarter.
SIMPLYCOW IN A NUTSHELL: ANIMAL RECORDING IN YOUR POCKET
SimplyCow is an easy-to-use mobile herd management and animal recording tool for farmers, and a foundation for an integral herd data ecosystem. With SimplyCow, your herd stays on track.
FOR WHOM?
For those setting up a new animal recording system, SimplyCow offers an easy way to start. Empower your breeders to take care of their herd data for your mutual benefit. You can manage breeder accounts, enter herd data, see statistics, and start building your efficient livestock data ecosystem.
For established animal recording systems, SimplyCow offers a mobile, easy-to-use herd management and recording app. It focuses on the essentials, and allows the breeders to take care of their herd data, irrespective of herd size. It transfers data to and from your system over an ICAR-standard interface.
For breeders, SimplyCow gives the essential tools for managing your herd. You will see which cows need your attention, and easily record whatever steps you take with them. Please look below for some of the features of this app.
Contact us!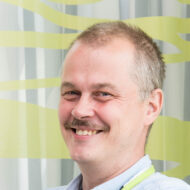 Juho Kyntäjä
/ Senior Specialist
sales@mtech.fi / +358 20 747 2254