Wakka financial management software
It is easy to handle electronic farm accounting with the Wakka financial software. Wakka is part of the MyFarm product family.
Wakka - easy tool for farm accounting
---
Bills can be entered into account books while they are paid through the banking connection.
The accounts are saved on our server where they are always safe and available.
An up-to-date accounting programme saves work and helps to keep better track on farm finances.
Three products to choose from
In WebWakka, it is possible to authorise several people to enter the farm accounts. An accountant can handle the bookkeeping, and the farm manager can then access the programme to monitor the current finances. It is possible to access data from several places and computers.
The WakkaKuitti mobile app supplements WebWakka. It allows easy use of receipts in accounting by saving camera pictures of them. The app is available for both Android and iPhone.
WebWakka Pro is a product designed for those who also need a company chart of accounts. It benefits especially those customers who do not only manage farm and forest finances but also a company.
Other products of the MyFarm Platform
Contact us for more details!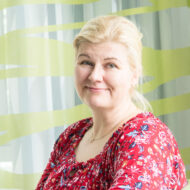 Minna Veljo
/ Director - Customer Solutions Global
sales@mtech.fi / +358 40 483 4141