MyFarm herd management software
MyFarm is a multifunctional software developed for cattle farms. It helps to manage the herd by gathering all crucial production data in one place.
Software features:
---
Basic data maintenance and event registration
Editable easy-to-use reports
Integrated lists of near future events
Task lists for organising work
Connections to third-party devices and data systems
Several functions for dairy and beef herds (e.g. inseminations, inbreeding calculator, easy-to-use grouping tool)
MyFarm in the center of herd management
The most necessary key figures are available as graphs and dials. The software system can be tailored to meet the individual needs of each enterprise.
Apart from the product modules, several Link programmes are available. They transfer data between MyFarm and different data systems from other companies.
With the MyFarm Cattle Programme, the farmer can log in to his herd and production data using any internet connected device. The browser-based software is automatically updated and can be used on both PC (Windows, MacOS, Linux) and mobile devices (Android, iOS).
Connections to registers and data systems
With MyFarm software, connections can be created to third-party registers and databases such as the official cattle movement register, meat processor databases and fallen stock collection. The farmer does not need to enter data to multiple sources, which makes his job easier.
Farm data is copied automatically in a backup file on our server, so it is always safe and available, even after a computer breakdown.
Other products of the MyFarm Platform
Contact us for more details!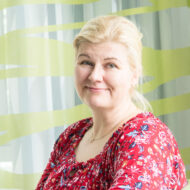 Minna Veljo
/ Director - Customer Solutions Global
sales@mtech.fi / +358 40 483 4141