Digital Workshop
Brainstorm, plan and develop the digital services of your company with Mtech specialists at a Digital Workshop. Let's start your journey on the path to digitalisation!
A Digital Workshop
---
crystallises ideas arising from a new digital solution or a solution you aim to develop
identifies important customer needs and expectations
specifies the IT service features required from customer perspective
plans how to build and maintain the service
A Digital Workshop at your service
A Digital Workshop is effective and takes just one working day. It can be implemented in one or two sessions attended by your company's key personnel. Mtech provides a workshop leader and specialists as necessary.
Customer experience specialists, such as customer service personnel – and in the best case, customers themselves – are an important part of planning. Their voices are heard at a Digital Workshop, especially when modernising an existing system.
A Digital Workshop is a great place to brainstorm new services or develop existing processes. Business decision-makers and professionals in marketing, communications and technology can participate in the workshop. Results can include e.g. a digital strategy, a roadmap to digitalisation, or preliminary ideas for a pilot project, from concept to testing.
Effective results
Specifying requirements for services can often take a long time and produce poor results. A Digital Workshop makes this work agile and productive. We are happy to meet you and make you an offer on a Digital Workshop in order to match the exact needs of your company.
Naturally, Mtech's solutions are not limited solely to planning, and we are happy to continue working with you on digital service implementation and maintenance!
Part of a Lean Digitalisation Framework
In addition to initial brainstorming and crystallising ideas, a Digital Workshop can also be used as part of any development stage for the production of an IT solution. Workshop ideas can be tested through conceptualisation, followed by a new workshop focused on planning the implementation of the concept. Digital Workshops are handy part of our Lean Digitalisation Framework!
A Digital Workshop can be used
---
to create and update a strategy
to plan the direction of business in a digitally oriented way
to specify the target state of agile architecture
to plan the properties and acceptance criteria of value packages
to specify a Kanban portfolio
to plan conceptualisation
to plan agile planning
to manage agile benefits
Sound complicated? Which Digital Workshop would you be interested in? Don't worry, just contact our specialists and explain your needs, and we will recommend the right Digital Workshop for you!
Innovation voucher
Innovation vouchers can be used to purchase products, services or process development, or to procure information and skills services required for new innovative operations. The value of an innovation voucher is €6,200 (€5,200 + VAT). It can be used to procure specialist services relating to innovative operations. Read the more detailed criteria for using innovation vouchers here.
At a Digital Workshop we will solve your problems and the innovation voucher will take care of the costs!
Ask for more information; we are happy to help!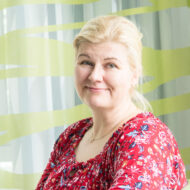 Minna Veljo
/ Director - Customer Solutions Global
sales@mtech.fi / +358 40 483 4141