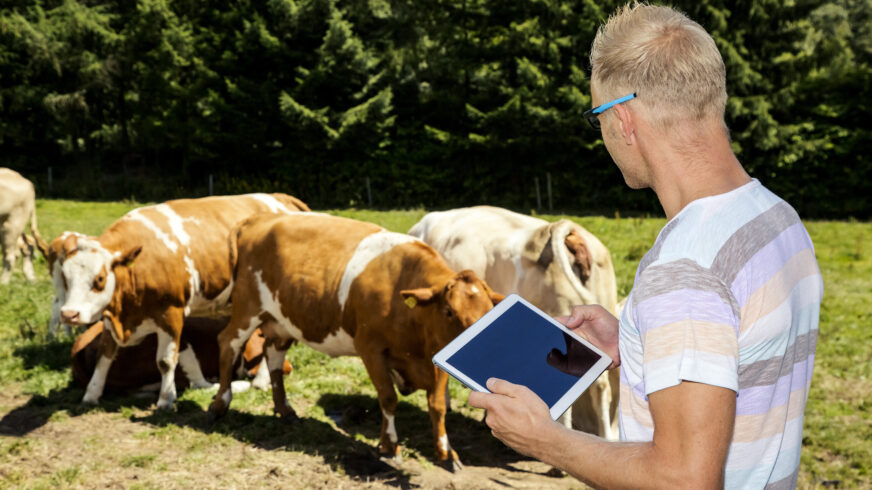 Mtech to implement Snellman's producer service
Snellman has chosen Mtech Digital Solutions Oy to implement its electronic producer service Anelma 3.
Anelma 3 serves as a planning, control and monitoring system and a communication channel for the Snellman Meat Processing primary producers. Anelma 3 is the main channel of communication and information exchange between Snellman and its producers. The system includes, among other things, animal sales and transportation notices, online reports on slaughter results, electronic statements and reports, animal figures per farm, and news and announcements from Snellman.
Producers benefit from the features of Anelma 3 in the planning and management of their farm business. For Snellman, it provides tools to control production processes and make it easier to anticipate and respond to meat production surpluses and deficits.
Anelma 3 brings the Snellman producer service technologically to this day and responds to changing user needs. "The operating environment for primary production has changed quite a bit over the years and will continue to change as farm size increases and farm numbers decrease. This places greater demands on, among other things, process management, reporting at different levels and user management," says Tomas Gäddnäs, Director of Primary Production at Snellman.
Anelma 3 is implemented utilising the solutions used in the My Farm service. It is scheduled for completion during 2022.
The companies share a long-term goal to deepen their cooperation and solve other Snellman business targets through digitalisation. "The agreement with Snellman on the implementation of the producer service is a valuable thing for us and an important step on our journey together. Digitalisation creates new opportunities for organisations to serve their customers and stakeholders. We want to support Snellman in that service development," says Petri Oinonen, the director of Mtech's Customer Solutions Finland unit.
Snellmanin Lihanjalostus Oy is a family company from Pietarsaari that has been manufacturing high-quality meat products and cold cuts for 70 years. The activities include primary production, slaughter, cutting and processing of meat, as well as manufacturing various meat products. Upon completion, the producer service will serve 2,000 beef and pork producers in addition to the Snellman staff.
Read more about the food supply chain digitalisation that we implements at Mtech.
---