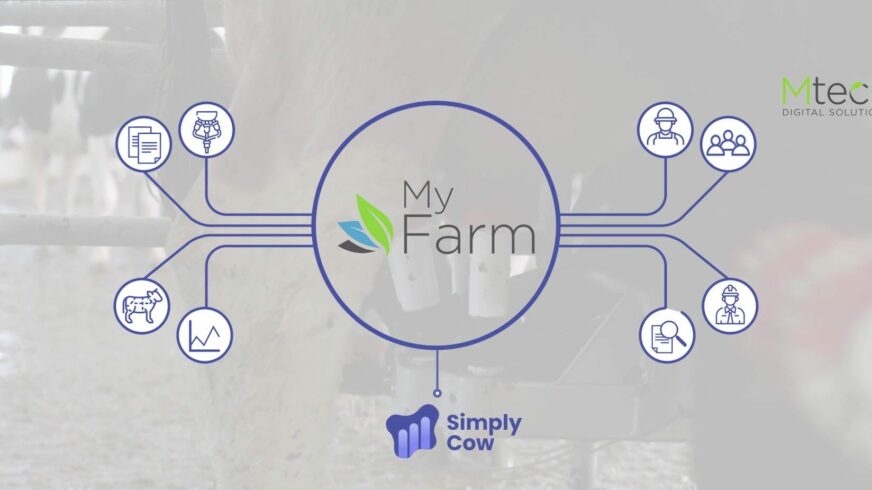 Farm management digitalisation – how Mtech does it
Digitalisation and new technologies facilitate resource allocation and effective data driven decision making on farms. Smart solutions support daily routines replacing manual, repetitive tasks that would otherwise take our valuable time. It is farm management digitalisation.
Mtech is a globally recognised expert in the information technologies for the innovative cattle husbandry whether you are looking for a basic and simple solution or a huge versatile data system.
SimplyCow mobile app and MyFarm farm management solution are good examples of this. For those setting up an animal recording from scratch, SimplyCow system offers an easy way to start. SimplyCow Admin tool can be used by organizations or countries that do not have an existing cattle and milk recording systems.

When you require more comprehensive systems or more versatile tools, SimplyCow can be integrated into the MyFarm platform, which is a fully customisable and tailor-made farm management solution and a part of a big food chain ecosystem.

Watch our video and you can see how Mtech does farm management digitalisation!
---