NorFor
NorFor is an organisation who maintains and develops the shared Nordic feed evaluation system, also called NorFor. Its foundations were laid in 2007 when the individual feed evaluation systems from Denmark, Sweden, Norway and Iceland became replaced by the shared nutrition model after a successful project.
The system is currently in use in Denmark, Sweden, Norway and Iceland, and it proves reliable feeding information to over 9,000 dairy farms with around 1,000,000 cattle.
Co-operation with Mtech since 2018
The co-operation of NorFor with Mtech started in early 2018 when Mtech was chosen to do the software development work for the NorFor system.
"NorFor focuses on servicing our customer 24/7 and develops the nutrition model continuously, and therefore we have deepened our co-operation with Mtech", Patrik Nordgren, CEO of NorFor comments.
Starting in the autumn of 2019, Mtech will also be hosting the NorFor feed evaluation system in its own data centre.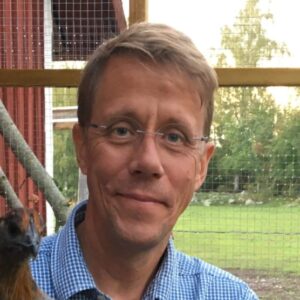 Patrik Nordgren, Manager of NorFor
---